Watches
The watchmaker is a profession in danger of extinction, but it still exists! Within our repair workshop we work with certified watchmakers who can perform almost all interventions on your watch. This can range from simple issues such as replacing a battery or strap to complex operations such as overhauling mechanical watches.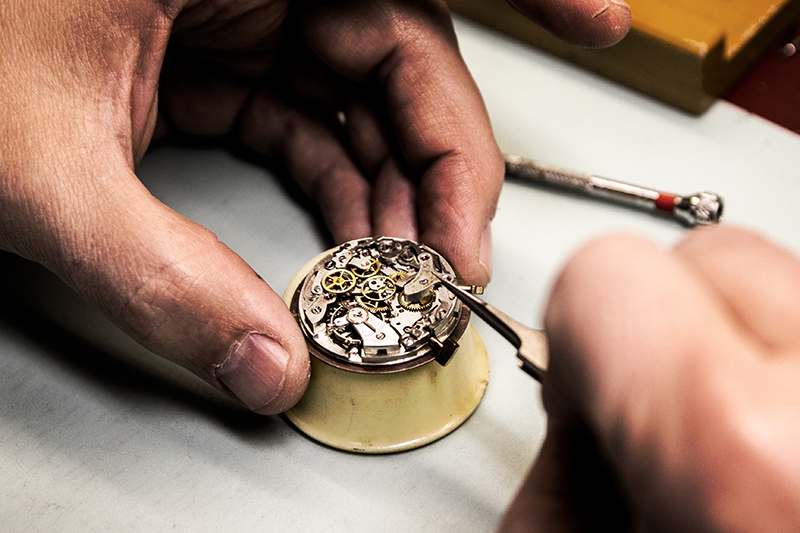 In addition, our watchmakers are trained to work on just about all brands, ranging from fashion brands (such as Festina, Diesel, Fossil, Michael Kors, Skagen, Tommy Hilfiger, Hugo Boss, etc.) to the leading luxury brands (such as Rolex, TAG Heuer , Breitling, Omega, Oris, Montblanc, Cartier, etc.).
The most common interventions:
Replacing a battery
Replacing the strap or lock
Replacement of the quartz interior
Replacing the glass
Replacing the crown
Adjustment of a mechanical timepiece
Overhaul of a mechanical timepiece
You will also be helped immediately when replacing a battery or replacing the strap. For other procedures, a repair order is drawn up and for complex procedures a quotation is first prepared.
Jewellery
Our goldsmiths and stone setters take care of all repairs to jewelry. You can contact us for repairs and adjustments to silver, gold or platinum jewelry.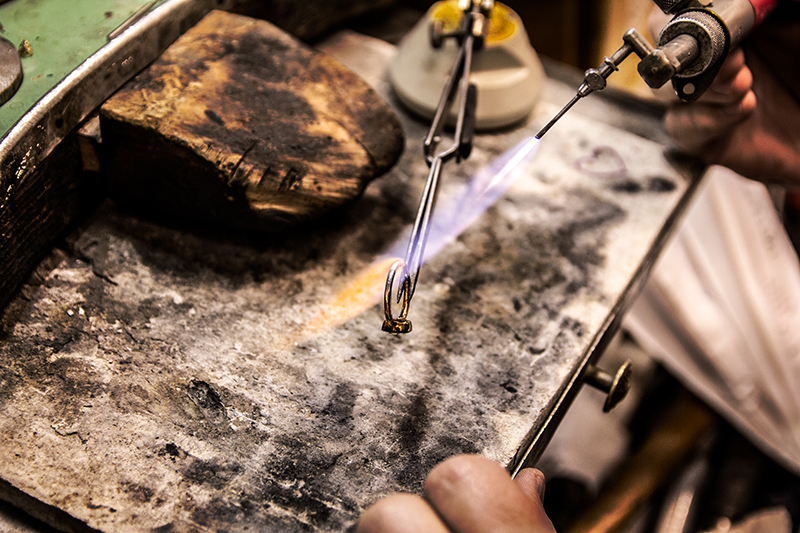 Below are some of the most common jewelry repairs:
Sizing a ring
Soldering a chain
Replacing stones
Replacement of closures
Transforming jewels